IST members at Sustainable Trade Practitioner (STP) and Sustainable Trade Manager (STM) levels are required to complete a suite of online learning modules and exams in their first 12 months of IST membership to be accredited with Certified member status. Certified IST members receive formal certification from the IST, have the right to use the designation Certified Sustainable Trade Practitioner (Certified STP) or Certified Sustainable Trade Manager (Certified STM) and also receive a verifiable digital badge award that can be shared in email signatures, social media platforms, CVs and digital portfolios.
Certified IST members gain recognition of their knowledge, skills and expertise in international trade, leadership and sustainability. In addition to this recognition, they gain access to a fast-growing community of international trade professionals who are passionate about preparing the industry for a more sustainable future.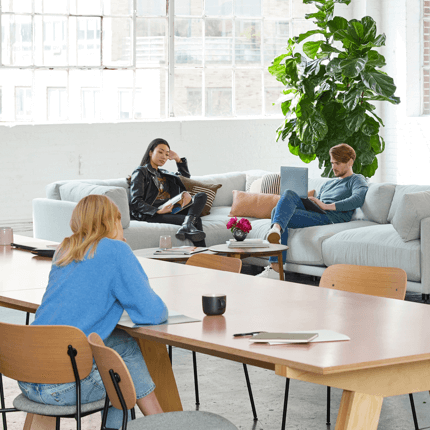 E-Learning Modules and Exams
To attain Certified membership status, IST members at the Sustainable Trade Practitioner (STP) or Sustainable Trade Manager (STM) membership levels must complete a suite of learning modules and exams within 12 months of joining the institute (minimum of one module every two months). This is only required for your first year of IST membership.
IST members are required to complete either six or eight modules depending on their member level. They will be required to complete four mandatory core modules and can choose from a menu of elective modules to complete their programme of study as outlined below:
Sustainable Trade Practitioner (STP): Total 6 Modules (4 core and 2 electives)
Sustainable Trade Manager (STM): Total 8 Modules (4 core and 4 electives)
At least half of the elective modules taken must be sustainability-related.
Each module consists of:
Approximately 1-hour of video content divided into shorter micro-learning videos
An e-booklet with lecture slides and links to further study
A multiple-choice exam
Modules that are not chosen as part of a member's certified membership learning can be completed as part of annual CPD hours in subsequent years.
The cost for taking one IST module exam is €125. Module exams can be purchased individually or as a bundle during the first 12 months of IST membership.
Completing all modules and exams required for Certified Membership is equivalent to 12 CPD hours and covers the full CPD hours requirements for a member's first year of membership.