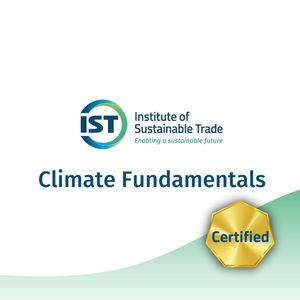 CATEGORY: E- Learning Modules
Climate Fundamentals (Core Certified IST Module)
Course Overview
The Climate Fundamentals core module is for those seeking Certified IST Membership. 
The course consists of e-learning videos, a self-study e-booklet and an end of module exam. 
The covers the following topics: 
An overview of the basic science of climate change, the urgent case for climate action and the key implications of climate change legislation for businesses.
An overview of global, European and national policy on climate change.
An overview of where to start with carbon footprinting and the differences between scope and boundary.